Asuka Sasago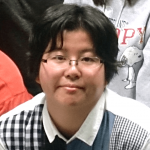 Hello, I am Asuka Sasago.
I am a Japanese web designer and developer and very interested in UX design.
I have been creating business websites since 2008. I also have extensive experience in graphic design. I spent the last 4 years working as a designer in book company and volunteer designing artworks in the National Museum of Nature and Science in Tokyo.
I have taken the Web development course at Humber College in Toronto Canada for 2 years.
My Skills
HTML5
CSS3
Bootstrap
JavaScript/ jQuery
PHP
MySQL
Oracle SQL
Microsoft Word, Excel, PowerPoint
Adobe Photoshop, Illustrator
Graphic Design
Drawing Illustration
Web site Direction
English Language
Japanese Language